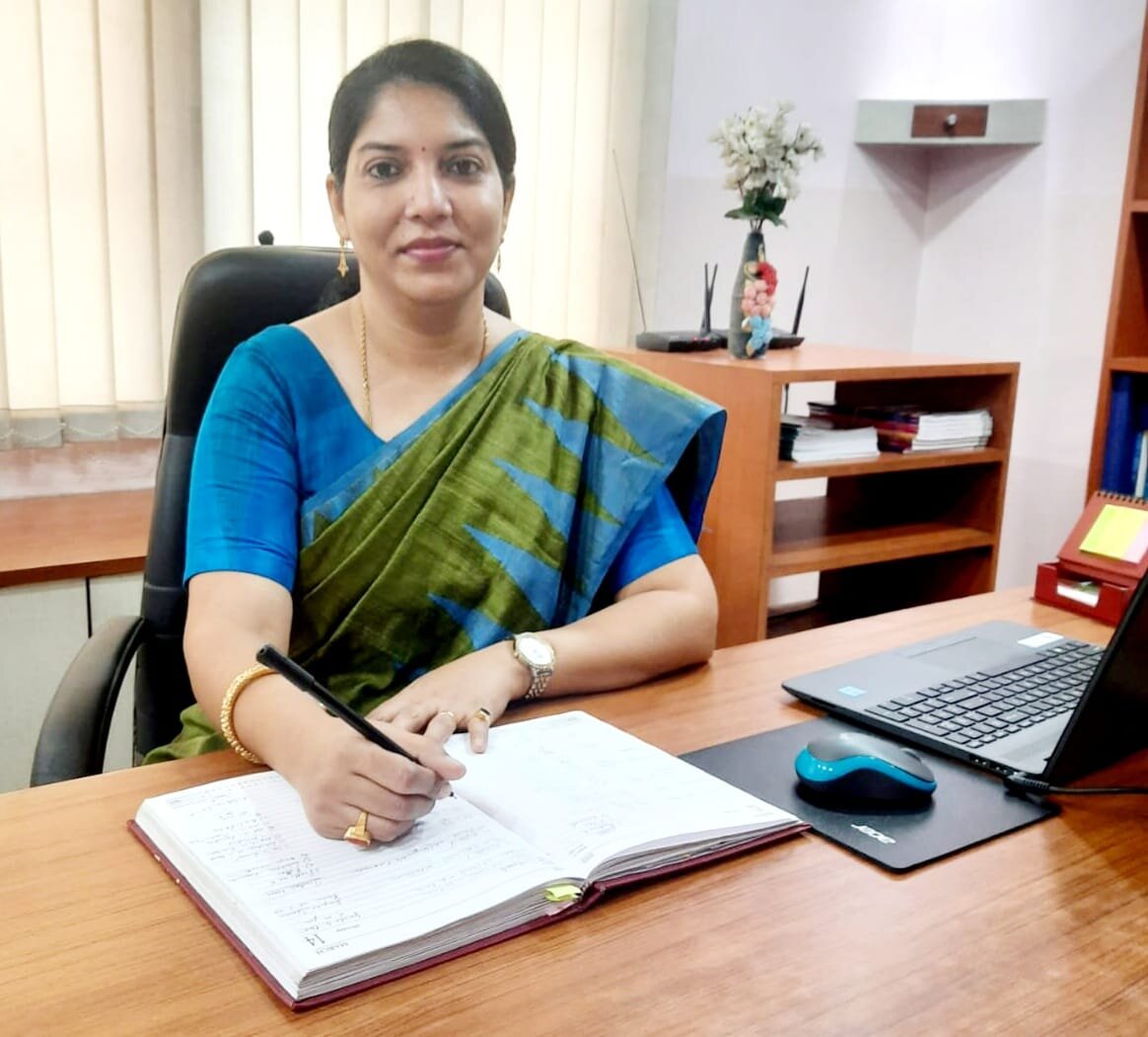 Ms. Rani Jessica Gomes - Principal

"Education is not the learning of facts, but the training of the mind to think."
------ Albert Einstein
Today, the role of a school is not only to pursue academic excellence but also to motivate and empower its students to be lifelong learners, critical thinkers, and productive members of an ever-changing global society.

At Purwanchal Vidyamandir we provide an atmosphere for multifaceted development, where children are encouraged to channelize their potential in the pursuit of excellence. The talents, skills, and abilities of each student is identified, nurtured, and encouraged so that he / she is able to reach greater heights. Students are provided with a platform to think, express, and exhibit their skills. It is necessary to empower them to negotiate several issues that confront them, with the teacher being a facilitator.

The school aims at inculcating strong values in the children. Converting every individual into a self-reliant and independent citizen. The school provides an amalgam of scholastic and co-scholastic activities.

At Purwanchal Vidyamandir our approach to learning is child centric encouraging activity based learning and inculcating a scientific temper and a spirit of free enquiry. In our curriculum the student is the primary focus and each child is involved in the learning process.
While academic excellence is our major thrust, the school is also devoted to prepare the students for life, groom them to face the challenges of tomorrow, and encourage them to be socially relevant. We constantly endeavor to always live up to this ideology and inculcate this into everything we do, with the aim to ensure that the children grow to their full potential.

The parents are the most important element in strengthening and molding the future of their children. We believe that a strong partnership of the parents with the school fraternity will crystallize our joint vision. With intellectual curiosity and multi-dimensional skills, our students will be equipped to exercise their leadership and commitment to the world at large.
Ms. Rani Jessica Gomes
Principal
Purwanchal Vidyamandir